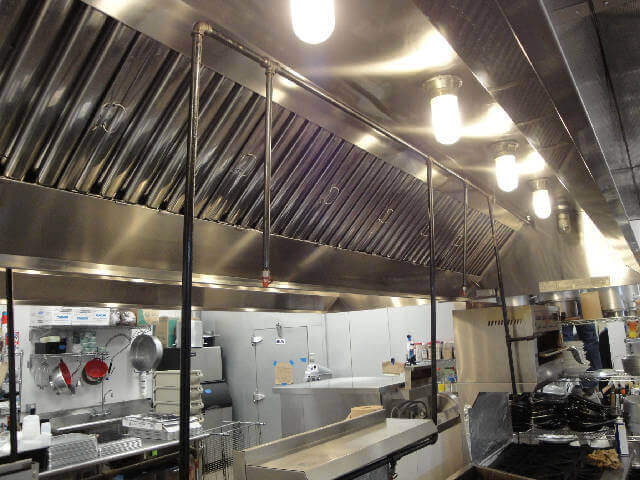 A restaurant is one of the most demanding places, especially where cleaning is concerned. An office can afford to compromise a little on sanitation, so can a residential building but not a restaurant. Any slip up where cleaning is concerned means disaster for the business. Not only can you get closed down for violating cleaning regulations, you also risk spreading disease infected bacterium to all your clients. All this is assuming a fire caused by grease buildup doesn't catch up to you first.
We get it, times are hard, as days go by, the money that flowed in so constantly starts getting tougher and tougher to come by. Companies are laying off workers everywhere, just to save on costs and even the companies that haven't laid off their workers have to find ways of reducing expenses associated with running the business. It's tough on restaurants too, restaurant owners and managers default to giving their employees all the cleaning jobs to save on costs, others scour and hire regular cleaning companies hoping to get the job done just as well at only a fraction of the cost.
I can tell you a hundred ways why this approach is 'bad for business' but I'll only tell you one - cheap is so expensive. There's a reason why the best cleaning companies charge such high fees and that's because cleaning is hard work, not only do you need to move stuff around, you also need to figure out different cleaning methods that will deliver the best results and then thereafter you need equipment, which is also quite costly.
Regular companies always deliver mediocre service because they cut corners to make that quick profit, either they will completely ignore all those hard to reach areas or mess up parts of the kitchen systems, these blunders can prove quite costly in the long run. We have been called in to fix what another cleaning company messed up before, they ignored the exhaust fans and left grease to accumulate for so long you couldn't even see the metal sides. Not cool.
There are areas you can skimp upon while managing a restaurant and cleaning isn't one of them.
Described as the best cleaning service company in Texas - Fort Worth Hood Cleaning will help you get all your cleaning in check. Our team will go the extra mile, wash all those hard to reach areas, polish all those surfaces you thought were irredeemable and service all your fire suppression systems. All this is conducted according to your convenience. We won't interrupt any of the restaurant's everyday operations.
What does Fort Worth hood cleaning do?
Although hood cleaning is still our strong suit we do offer other services for our clients. They range from general services like entire restaurant cleaning and commercial kitchen services to more detailed services like exhaust hinges fan installation and commercial kitchen fire protection. We started offering all these services after listening to all the customer feedback we received over the years. Every time we completed a task for a specific client they couldn't get enough of us - they wanted up to keep offering more services, so we adapted.
Do you clean any restaurant in particular?
Our current client base is comprised of every restaurant segment, buffets, fine dining restaurants, Cafés, coffee houses. Most times however you'll find us cleaning fast food joints and this is because they get a lot of customers walking in and out of the building, therefore a lot of fried food is served up on a daily basis so the kitchen's pieces of equipment accumulate a lot of grease much quicker. All this considering, whichever type of restaurant we're called upon to service we will work to the best of our capability.
Where should i begin?
You can get started as soon as you give us a call?
The first thing our team will do is come to your restaurant to talk to you about all your unique needs, we will also conduct a quick inspection after this we will give you an estimate. No worries, this part is free.
After that is done, our team will give you a conclusive list that contains all the services we currently offer, from this list you can pick all the ones you'd like undertaken for your restaurant.
We are very cooperative and will create a custom schedule for you based on your requirements and budget.
What are your rates?
Most of our clients have come to us with unique requests, once we visit their premises we also discover different factors that need to be added to the cost, for example, we've noticed that some restaurants are dirtier than others, others are larger as compared to others, others prefer different cleaning arrangements as compared to others and it is for this reason that we currently don't offer any fixed pricing packages but don't worry we offer very reasonable prices, so whatever your budget is don't hesitate to call us for your own custom quote. Here's the number -
Which neighborhoods do you offer services too?
Fort Worth Hood Cleaning proudly serves the following neighborhoods: Bartonville, Lavon, Double Oak, Trophy Club, Heath, Argyle, Parker, Blue Mound, Lakeside, Murphy, Fairview, Colleyville, Ovilla, Keller, Highland Village, Flower Mound, Allen, Venus, Coppell, Little Elm, Aubrey and every suburb in between.
Let the best to take care of your cleaning
All our technicians are licensed, bonded, certified and fully insured for commercial kitchen washing.
Call us today so we can discuss all your cleaning needs - you can also use this contact form to get in touch. Our representative will provide you with a Free Quote. If you're interested in any of our service but require a custom service, our representative will talk to you about scheduling an appointment. Once a date is arranged one our representatives will come to meet you at your place of business for a quick inspection, once done they will offer you a custom quote.
Hear from you soon.